Welcome to the home of the Markham Irish Canadian Rugby Club
---
New recruiting incentives announced
---
On-line ordering now available:
---
---
Upcoming Events
Tuesday December 1st
Annual General Meeting
Saturday December 19th
Annual Awards Banquet
The Markham Irish Canadian Rugby Club provides competitive rugby programs for all age groups from Under 12 to Senior Men and Women. The club was formed through the merging of the Markham Rugby Club and the Irish Canadian Rugby Club. The Markham RFC was founded in 1980, has competed in the Marshall and Keenan Divisions. The ICRC, founded in 1950, has an enviable record of cup and league success by its senior men and women teams.
The men & women's senior teams play out of Fletcher's Fields, Markham
Our successful junior program offers instructional and competitive teams from Under 12 to Under 20. Click here to download the junior brochure.
For new players who wish information regarding playing for the club please email the MICRC President Pat Hodgins. Thank you for your support and we look forward to seeing you at the field!
---
LATEST NEWS
October 29th: Get your 2015 Banquet tickets HERE

October 29th: Annual General Meeting Tuesday December 1st, 7:30 PM at the clubhouse.
September 23rd: We are delighted to announce two club inductees to the Ontario Rugby Hall of Fame: David Harris and the ICRC 1st XV from 1962 -1973.Induction ceremony on November 14th. Click here for Rugby Ontario announcement.
August 24th: Congratulations to Senior Women for winning third consecutive Toronto Rugby Championship 47 - 30 over Belleville.
August 10th: Plan to attend the 2nd annual, three band, music fundraiser to support the club. Thursday August 20th at the Earl of Whitchurch, Stouffville. Tickets $20 in advance, $25 at the door. Ticket includes cover, food and one raffle ticket.
Jully 22nd: It is with sadness that we report that David Harris has passed away.
Our sincere condolences to his wife Caroline and son Mark.
David was a player, teacher, coach and was instrumental in bringing rugby to Markham through Markham District High School and the formation of the Markham Rugby Club.
July 8th: Get your pub crawl tickets here
July 7th: Congratulations to Sayf Al-Omaishi, Brendan Blakie, Andrew Coe and Ryan Gamm on being selected to the Ontario Blues U19s for the Canadian Rugby Championship in Regina, July 15-19.
July 9th Club Night at Austin Drive for Juniors and Seniors. BBQ to follow practice.
June 14th: Club members Ryan Ye and Rob Wingrove volunteer in Uganda, click here for story.
June 8th: Congratulations to Mens teams and Women's team for a clean sweep weekend.
May 24th: U16s play Newbridge School from Wales, Monday May 25th, 6:00 PM at Austin Drive.
May 7th: Our next social event is a trip to the Rogers Centre to see the Blue Jays on Sunday May 24th. First pitch is at 1:07 pm. Het your tickets HERE!!! Everyone is welcome, invite your family, friends and anyone else.
April 19th: Congratulations to the men for their 50-5 win yesterday over Ajax Wanderers. The City of Markham is letting us onto the Austin Drive field on May 2nd (depending on weather) We are planning to have pre-season games for the women and men at AD.
ALUMNI DAY! Saturday May 9th at Austin Drive - Get hold of eveyone you know who used to play for the club and get them out! Men Play Oakville Crusaders
OPEN REGISTRATION: Saturday May 2nd at Austin Drive from 10:00 am - 2:00 pm. Come out and meet your coaches.
April 8th: Open Registration from 10 AM - 2:00 PM at the clubhouse on Saturdays April 18th and May 2nd. Shorts, socks and T-shirts will be available for all junior players.
April 7th: Senior players Outdoor practice starts Tuesday April 7th at 7:00 PM and continues each Tuesday and Thursday. Contact: kokoandferg@rogers.com for further details.
March 12th: REGISTRATION IS OPEN! Register HERE for 2015 season. Rugby Canada has selected Sports NGIN as the new provider for all registrations. All members will need to set-up a new account which will require confirmation of email before proceeding.
March 4th: Get your St. Patrick's Day Pub Crawl tickets - Sat March 14th is the date. CLICK HERE FOR INFO AND TICKETS
January 23rd: Banquet is on Saturday February 28th. Buy your tickets HERE
January 15th: We are pleased to welcome our newest sponsor -
Great Clips, Boxgrove, 560 Copper Creek Dr, Markham, ON L6B 0S5
December 16th: Indoor practice starts January 7th at the Markham Pan Am Centre, 16 Main St. Unionville. Juniors 7 - 8 PM, Seniors 8 - 9 PM.
Pay for your sessions in advance !! CLICK HERE
November 28th: Banquet being rescheduled. Date TBD.
November 18th: Get your BANQUET tickets HERE
September 22nd: Congratulations to Jeremy Gamm, Kobie Welch, Matt Ye, Tremaine Shorter and Will Chandler who were selected to participate in Rugby Canada's U17 East selection camp this past weekend.
August 16th: Awsome performance by Senior Women's Team to retain Toronto Championship. Markham Irish 20 Balmy Beach 5.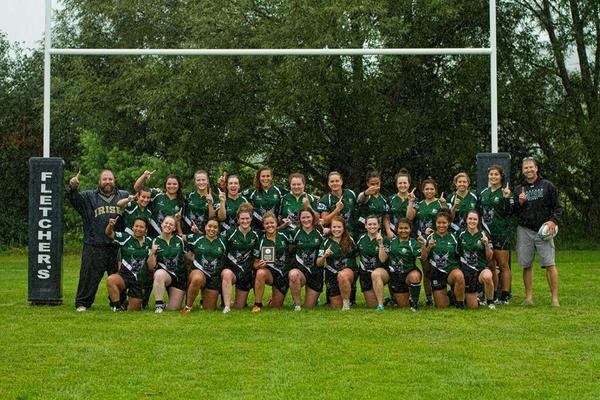 August 13th: Congratulations to all our players representing Canada and/or Ontario this season:
Ontario Blues Senior Men

Canadian Women's Team

Dave Worsley

Jessie Lofthouse

Brandon Blaikie

Emily Belchos: World Cup Finalist playing in France August 2014

Charity Williams

U19 Men Ontario Blues

Frédérique Rajotte

Winners of Canada Rugby Championship

Brendan Blaikie

Ontario Storm Senior Women: Winners of National Championship

Andrew Coe

Misha Maric

Alex Grant

U18 Boys Ontario Blues

Caleb Belo

U16 Girls Ontario Junior Storm: Winners of National Championship

Ryan Gamm

Nicole Pahl

Amir Zeisler

U16 Boys Ontario Blues: Bronze Medalist National Championships

William Chandler

Jeremy Gamm

Owen Schimpl

Tremaine Shorter

Kobie Welch

Matthew Ye
August 10th: Congratulations to our senior women who reached the final of the Toronto Rugby Championship and play Balmy Beach on August 16th. Their goal is to retain the championship won last year. Click here for a story about the team.
July 23rd: Come out and join the Markham Women for Summer Smash 2014 Fundraiser. August 11th at Mains Mansion 6:00 pm. $20 at the door. Lots of prizes, 50/50 draw, live music, food and more!
July 16th: It is with sadness that we pass on the news that Atholl Blair died from natural causes in Cobourg, Ontario on Monday July 14th in his 97th Year.
Atholl was a founding member, the first Captain and first President of the Irish Canadian Rugby Club in 1950.
He was also one of the early Members of The Ontario Rugby Union who gathered, along with Freddie Miller, in 1950 in Riverdale Park to re-establish rugby in Ontario after the war.
Although he retired from playing after being injured in 1950, Atholl continued to support the club off the field and as a vocal supporter on the sideline.

At the request of the Family there will be a private service later in the year in his beloved Northern Ireland.
July 15th: Congratulations to Emily Belchos on being selected to Canada's World Cup Team.
April 14th: Congratulations to Mark Winokur on being named Rugby Canada's volunteer of the year.
April 2nd: Congratulations to Emily Belchos on being named to Canada's Women's World Cup long list.
March 13th: Co-ed youth summer camp at Austin Drive for ages 6-14 years on the weeks of July 14-18 and August 18 -22. Registration starts in April.
March 3rd: Club to host Ontario Blues on May 3rd at 4:00 PM, click here for story.
January 21st: Congratulations to Troy Matthews who is playing in the Las Vegas Sevens with the Ontario Blues U18 team.
January 21st: Click here to read an article in the Economist & Sun about Andrew Coe.
January 18th: Congratulations to Andrew Coe, Emily Belchos and Frederique Rajotte on being selected to the Canadian Maple Leafs squads for the Las Vegas Sevens taking place January 24 26.
January 13th: MICRC Merchandise can now be ordered on-line
March 5th, 2012 - New recruiting incentives - click here for more info

For older news see the news archive
---
Created by: PJH -- Last updated:Oct 29, 2015